Cheshire Lutheran Church invites you to our annual Vacation Bible School!
Join us for a fun-filled week, and have your friends and neighbors join us as well!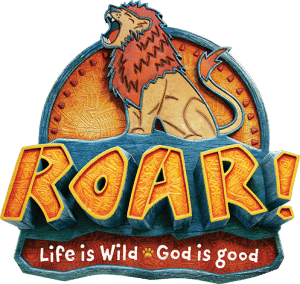 This year's theme is "Roar", where kids will discover that even though life gets wild, God is good. Roar is filled with incredible Bible-learning experiences as well as hands-on science and craft activities, team-building games, cool Bible songs and tasty treats. Kids will explore God's goodness and celebrate a ferocious faith that will power them through this wild life.
All activities will be held in the air-conditioned church or on our extensive outdoor lawn area.
Dates: Monday, June 24 – Friday, June 28, 2019
Time: 9 am to 12 pm (noon)
Cost: Free and open to the public
Ages: For pre-school kids (potty trained) up to those entering grade five
Registration Deadline: Registration is requested by June 17th!
Location: Cheshire Lutheran Church, 660 West Main St., Cheshire, CT, 06410 Map It
Check Out The Exciting Trailer:
How to Register:
Online – We highly suggest you register online below, which the easiest and fastest way.
Mail – Or, you can download, print, complete, and mail the CLC VBS Registration Form (PDF format) to Cheshire Lutheran – c/o VBS, P.O. Box 157, Cheshire, CT 06410. You may also visit or call the church office (203) 272-5106 with the information, and our secretary will assist you. If no one is in the office when you call, please leave your name, contact number, a good time to contact you, and we will gladly get back to you.
Email – Attach a scanned copy of the completed PDF form above and send to us via our contact us page submission form. Select the Office Administrator entry in the Recipient drop down.
Online Registration Form